Attorneys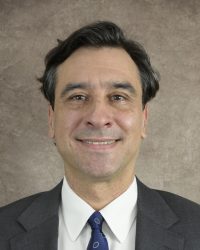 The firm's managing member, Damon Kirin, has lived in New Orleans since 1993 after obtaining a B.S. with distinction from the University of Michigan School of Natural Resources and Environment. In 1996, he graduated from Tulane Law School cum laude where he obtained a certificate in Environmental Law.
After a one-year judicial clerkship, Mr. Kirin began work for a small defense firm in New Orleans where his practice included toxic tort litigation, contract law, insurance defense, personal injury and medical malpractice. In 2000, Mr. Kirin joined the Murray Law Firm as an Associate where his practice focused on toxic tort litigation, oil and gas law, personal injury law and complex litigation. In 2005, he founded the law firm of Diliberto & Kirin with then-partner Robert Diliberto.
Mr. Kirin founded the Kirin Law Firm in 2017. His practice includes all areas listed on the firm's website with a focus in toxic tort and oil and gas litigation, insurance and defective drug claims as well as personal injury and complex litigation.
Mr. Kirin has been practicing law for nearly twenty years and has had an opportunity to practice in a wide variety of areas. Mr. Kirin and the attorneys at the Kirin Law Firm work tirelessly to fight for clients and strive to deliver the results they deserve day in and day out. Many individuals and businesses in Louisiana make this law firm their continuing choice for legal representation due to the commitment to serving clients and excellence in the practice of law.
Mr. Kirin has been interviewed on television and radio numerous times on topics ranging from the BP Oil Spill, Oil and Gas Law, Benzene Injury Claims to how to legally protect yourself if you are buying a small business. Mr. Kirin also serves as an Adjunct Assistant Professor of Law at Tulane Law School where he has been teaching toxic tort litigation since 2008.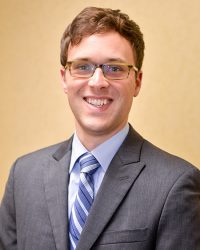 William J. Jung, III is a native of New Orleans. After attending Brother Martin High School, William graduated Summa Cum Laude from Louisiana State University with a Bachelor of Science in Psychology. William then attended law school at Loyola University New Orleans College of Law and received his Juris Doctor in 2014 with a concentration in the Civil Law program.
While in law school, William was a member of the Loyola Maritime Law Journal, served as an intern for Judge Ross LaDart of the 24th Judicial District Court, and gained civil law experience as a student-practitioner at the Stuart H. Smith Workplace Justice Law Clinic.
William was admitted to the Louisiana Bar in 2014 and is a member of the Louisiana State Bar Association and American Bar Association. He is licensed to practice in the Eastern District Court of Louisiana and all Louisiana state courts.
William joined Kirin Law Firm as an associate in 2017, having previously worked at Diliberto & Kirin, LLC from April of 2015 until the firm's dissolution. His areas of practice include all referenced on the website with a greater focus on real estate transactions, insurance claims, toxic tort litigation, commercial litigation and personal injury claims.